Thank You
Request for call back
Healthcare

Software Development Company
Welcome to Trident Spark's Healthcare Software Development Services. With over 8 years of specialized expertise in healthcare software services, Trident Spark crafts cutting-edge, reliable, and top-tier software solutions for both patients and healthcare experts. Placing user delight and economic prudence at the forefront, we create triumphant applications that enrich enterprises and individuals alike. Healthcare Software Services
At Trident Spark, our extensive healthcare software development services cover a wide range of solutions, each designed to improve your capabilities and redefine patient care. We take special care to tailor innovative software designs to improve your capabilities and reshape patient care. Following are the services we provide regarding healthcare software development services:
In the ever-growing healthcare industry, technological inventions are redefining how care is delivered and managed. At Trident Spark, we stand as a pioneer healthcare software development company dedicated to channeling the power of technology to revolutionize healthcare solutions perfectly tailored to your specific needs. Our custom healthcare software development leverages the power of today's mobile technology mantra, producing high-quality mobile apps within your preferred framework. This results in extraordinary experiences for patients, physicians, employees, and all stakeholders.
We meticulously developed and delivered customizable analytic dashboards powered by our advanced healthcare analytics platform using cutting-edge technology. Over 50 skilled professionals on our dedicated team ensure seamless integration and implementation. This demonstrates our unwavering dedication to excellence, innovation, and transformation in healthcare solution development services. With an expert team and cutting-edge tech, we continue to push forward, shaping the future of healthcare technology.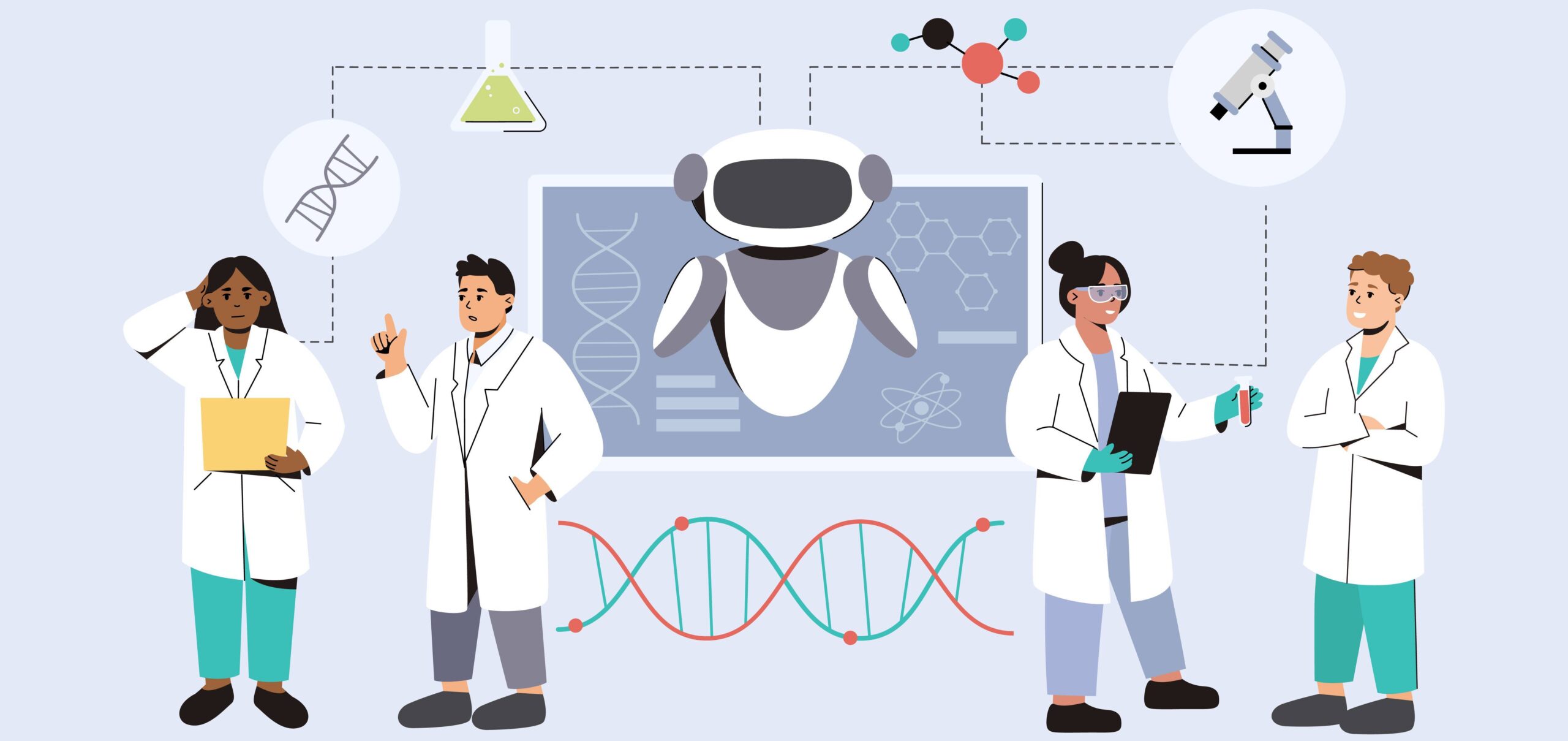 Custom Healthcare Software Development Services for Your Specific Needs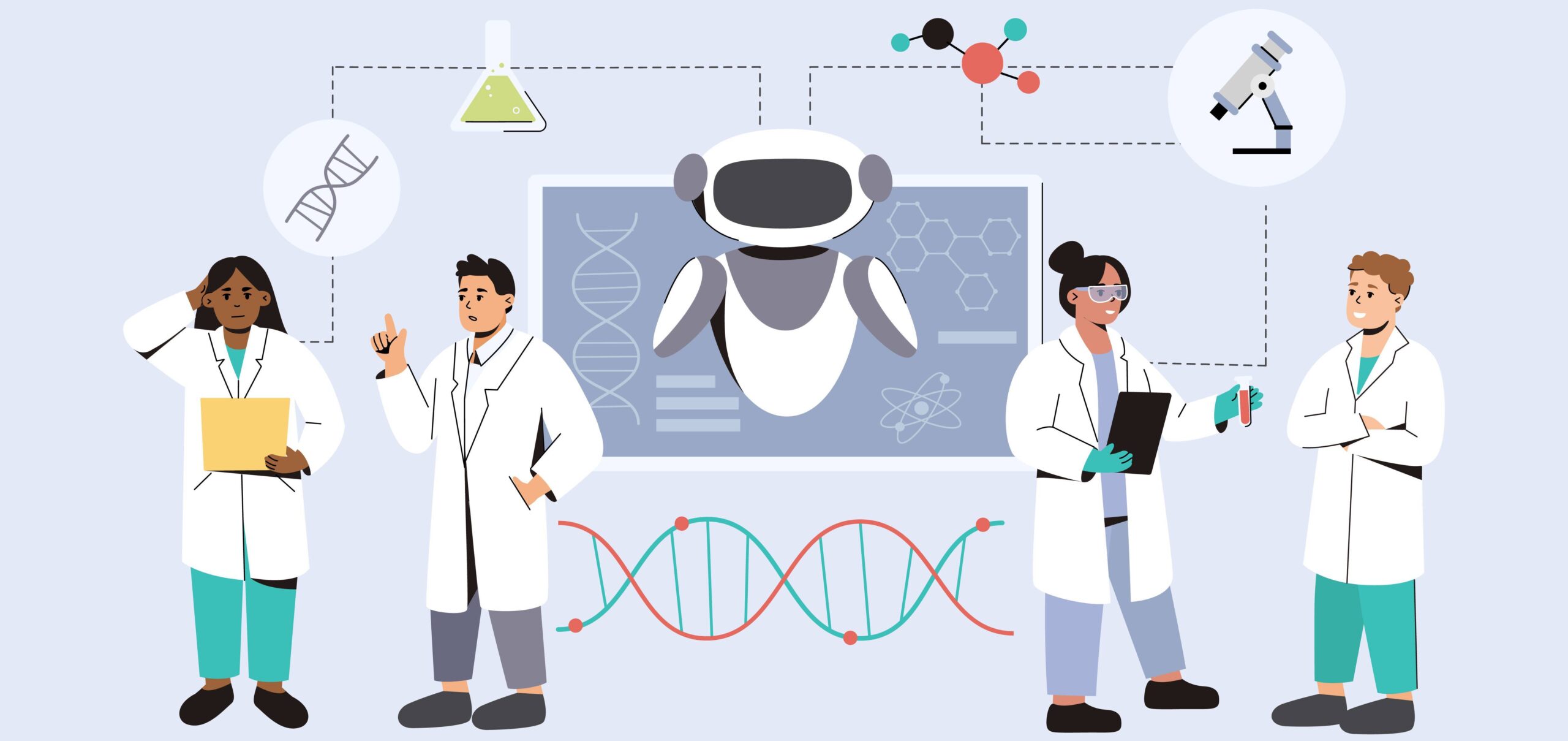 Software development in healthcare has a 32% market share in the US healthcare industry. We intend to enhance this share by improving interoperability and electronic health records (EHR) systems, catering to their dynamic healthcare needs.
In the next 5 years, the UK healthcare industry plans to use data analytics for health management and personalized treatments. Our healthcare software services align with the NHS's objective of optimizing processes and enhancing patient involvement.
As per the UAE's National Health Survey, 51% of residents express contentment with the nation's healthcare services. Nonetheless, as a dedicated healthcare software development company, our offerings will advance top-notch healthcare provision, ultimately boosting patient satisfaction.
Why Work With Us?

Working with us means partnering with a team of experienced professionals committed to your success. We bring a wealth of experience in software development in healthcare. At the heart of our services is a wealth of experience that not only ensures compliance with but also exceeds industry standards. When it comes to navigating the complex world of modern healthcare, our role as a trusted partner is critical.
We steadfastly uphold a strong triad of principles encompassing security, compliance, and innovation, allowing you to confidently navigate this complex landscape. Our experience ensures that our solutions not only meet but exceed industry standards. We are here to help you with healthcare software services. In today's world of taking care of health, the main things are to keep things safe, follow the rules, and develop new ideas.
Our healthcare mobility solutions are strategically designed to help hospitals, pharmacies, laboratories, and clinics overcome challenges, improving profitability and productivity. Our proficient team, with extensive experience in healthcare solution development services, leads the development of these customized solutions, ensuring that each project meets the specific needs of the healthcare industry. So, we're your solid partner in using new ideas to make healthcare better. We're here to help healthcare move forward by using new ideas and making new software.

Our Healthcare Software Development Services
At Trident Spark, our extensive healthcare software development services cover a wide range of solutions, each designed to improve your capabilities and redefine patient care. We take special care to tailor innovative software designs to improve your capabilities and reshape patient care. Following are the services we provide regarding healthcare software development services: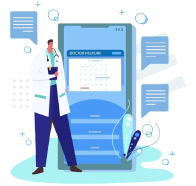 mHealth App Development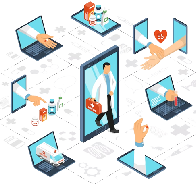 Remote Patient Monitoring Software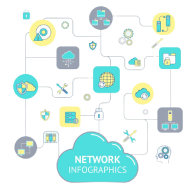 HL7/FHIR Integration and Software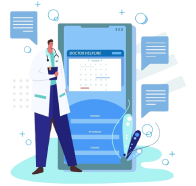 IoT Healthcare Software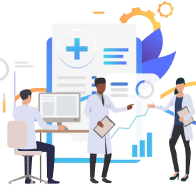 Medical Software Development (SaMD)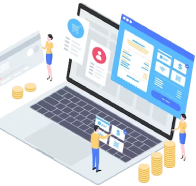 Medical Billing Software Development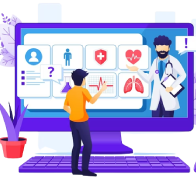 Telemedicine Software Development